---
Posted on December 27, 2022 at 13:52 PM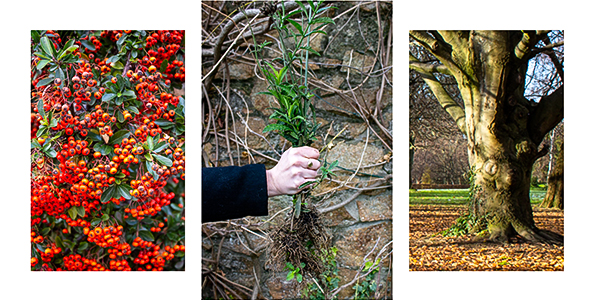 ---
Creative Campus - 22

---
Curators:Tony Fegan
Producer: Jennifer Webster
Artist Kate Power and Brianna Marshall Crown

---
Creative Campus '22 programme is delighted to be based in St. Enda's Park, Rathfarham.

The intention of this year's programme is to explore in detail the environs of St Enda's Park Rathfarnham. To create installations of work that personally respond to the physical landscape of the park and the imaginative worlds that exist just below the surface.

We are delighted to welcome NCAD graduate artists Brianna Marshall Crown and Kate Power to this year's programme. They will work alongside our 2022 curator Tony Fegan and producer Jennifer Webster.

Creative Campus team will work with three local secondary schools on this year's project.

We look forward to sharing our discoveries in the coming weeks and months.
Follow our journey on social media:

Facebook
www.facebook.com/creativcampus Instagram
www.facebook.com/creativcampus
Instagram
www.instagram.com/creativecampusproject
---
---
Testimonial