---
Posted on August 20, 2015 at 7:00 PM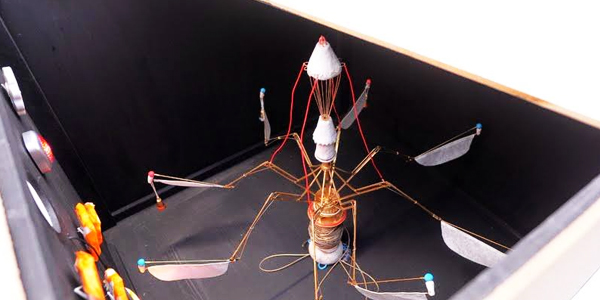 ---
Between
Curator: Catherine Barragry
Produced by Jennifer Webster
Artists: Stephen Burke, Rebecca McCusker, Andrew Fulcher, Bronagh Lee, Stephen Burke
Participating Secondary School: Moyle Park Community College and Mount Seskin Community School
---
Dominics Community Centre was the location for Creative Campus'15. Creative Campus'15 participating artists were asked to address the theme of community engagement. Tallaght Community Arts has been working with Dominics Community Centre over the past five years in an ongoing arts development process.

Creative Campus '15 artists tested their interests and abilities in the arena of site-based, community-oriented, and collaborative work. The artists were encouraged to develop connections between their research interests and context, community, audience and outcome.

A multiplicity of approaches was used to create artefacts, physical artworks and installations. Some of these works were created in collaborative process with member of the Dominic Community. While other works were generated by the artist's individual practice in response to the context. Creative Campus 15 programme was a layering of experience, engagement and perspective.

Creative Campus'15 participating artists and team met every Thursday. They absorbed the atmosphere and vibrancy of their venue and its surrounding community.
As part of the Creative Campus project artists devised and delivered workshops for second-level students in the South Dublin County Area.
---
---