---
Posted on May 30, 2020 at 11:31 AM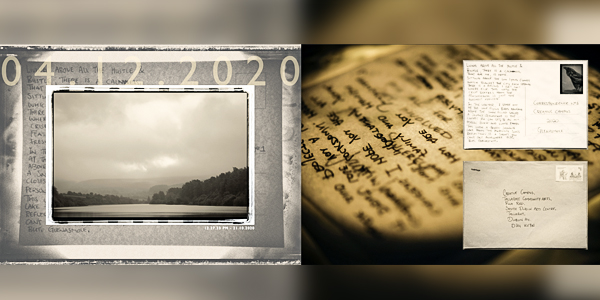 ---
Creative Campus 2020

2020,
Glenasmole in the Dublin Mountains
Co-Curator: Jonathan Stokes

Producer: Jennifer Webster

Creative Campus 2020 will be located in the beautiful valley of Glenasmole in the Dublin Mountains. This year's programme was due to take place from March to June and has now been rescheduled to take place this Autumn.

Two NCAD graduate artists will work alongside our 2020 curator Jonathan Stokes to create works inspired by the valley and its community. The project will work with art students from two second level schools in South Dublin County.

Glenasmole is the Valley of the Thrushes. It is the home to legendary tales, narrations that have been told and retold for generations. The voices that have told these stories have embellished and omitted details throughout their lifetime, memory is not always accurate, but the Devil is in the detail.

Like jackdaws stealing the glittering trinkets, these stories are twisted into the fabric of our lives. Like all stories and memories that get woven into the passage of time, bits get hidden, views become distorted and we are left with memories that remain clear in our minds. These stitches, hold and bind the whole tangled nest of our memories in some shape. They usually are pivotal moments that are elevated to legendary status. But these moments in our lives are they really true, or an embellished memory?

During our time in Glenasmole we will use photography and other media to document and archive our experiences and interpretations thus enabling us to weave narratives of our own.

This creative process and its subsequent archive may become legendary to those involved, or just a memory, embellished or not.


---
---
Testimonial